Welcome to The Dolls House
Welcome to Northleach, a delightful little town in the heart of the Cotswolds. My dolls' house shop has been here since moving from London's Covent Garden in 1995. I opened the first specialist shop back in 1971, in a quiet corner of Marylebone, then spent 15 hectic years in the renovated Covent Garden Market. In October 2021 I celebrated the 50th anniversary of opening my shop!
Now collectors can come and browse at leisure, in this ancient market town, with its centuries-old stone houses, a 15th century church, and an award-winning butchers shop.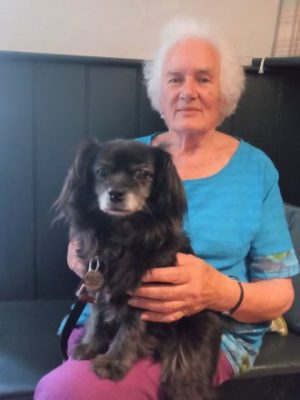 The Dolls House is usually open Thursday, Friday, Saturday 10-5 by appointment only. You can email sales@the-dollshouse.co.uk. Houses can be sent by courier. Email me for larger photo & interior of any you are interested in. At present only the Dolls House page is kept up-to-date, please enquire about other items needed. Michal Morse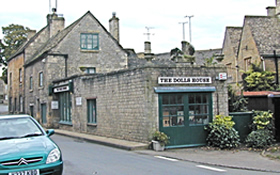 C.Turnbull house about 1910 4ft high original brick & internal papers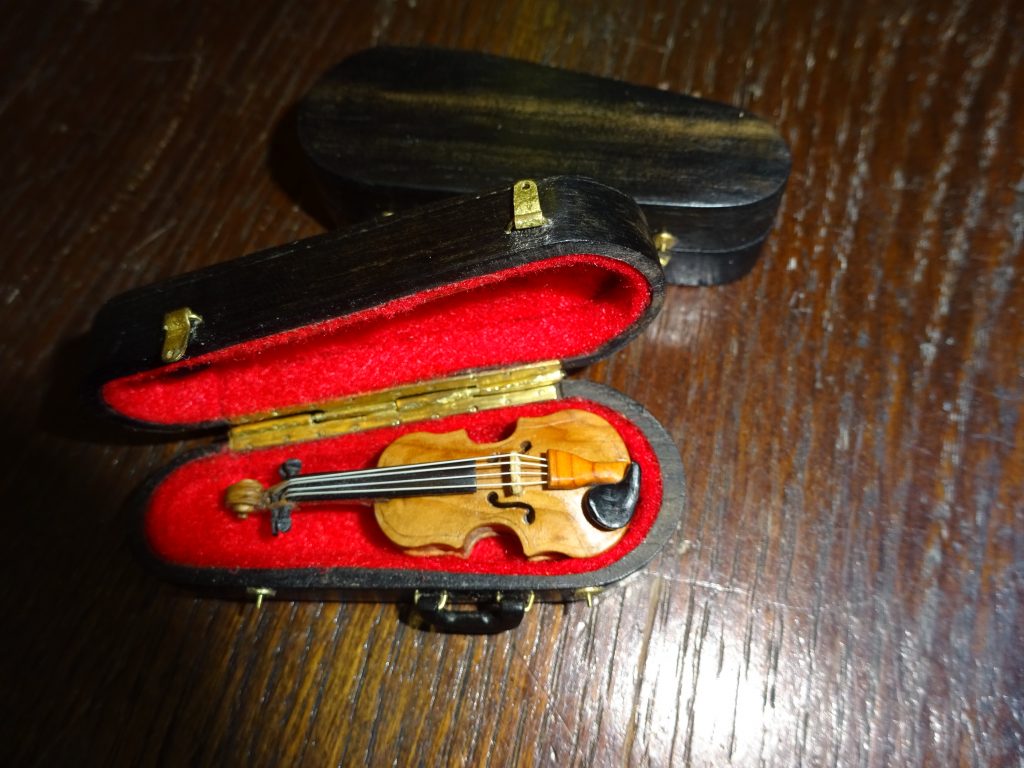 Finely detailed violins in cases (red or green interior) by Paul Isaacs, who originally made some for me in Covent Garden when he was a student. Now a retired dentist, he is used to fine detail. £350 each.
DOLLS HOUSES
Wide selection, from handmade finely detailed for collectors to simple starter homes for 3-year olds, plus some some antique and secondhand. 
FURNITURE
All in the scale of one twelfth (one inch = one foot). Elegant drawing room furniture, pine kitchens and bedrooms, 17th century oak furniture, wide selection of handmade and mass-produced. Unfortunately this page is not updated.
DOLLS
Individual dolls, period and modern, handmade by English craftsmen, and mass-produced. I intend to sort out this page soon.
ACCESSORIES
Hand turned pottery, finely modelled figurines, pictures, chess set, cutlery, china, bedding.
CASTINGS
Kitchen ranges and fireplaces, cutley and chess sets to complete the look of your doll's house.